🇸🇪New Swedish Invention

🇸🇪

🔥🔥🔥

Revolutionizing 

🔥🔥🔥
🔥🔥🔥 T

he Fire  

🔥🔥🔥
 🔥🔥🔥 

Safety Industry 

🔥🔥🔥

⭐️⭐ ️INNOVATION

 ⭐️⭐️
Maus uses a new innovative active formula based on potassium smoke to effectively extinguish fire but also leaves no residue behind which sometimes cause more damage than the actual fire itself.


🔥🔥

FORMAT

 🔥🔥 
Key in Fire Safety is time to response. How quickly you can react & respond. And this in turn depends on availability (how quickly you can get a hold of fire extinguishing devise) and usability (that you are able to use the devise once you find it). Maus have created a uniquely small, yet effective product, so easy to use even a child could use it.


🔥🔥

FLEXIBILITY

 🔥🔥 
Maus is Extremely portable and comes with a mount to easily be fitted your home, in car, boat, motorhome or brought along family picknick. 

❴ Glove Compartment Size ❵
❴  Smaller than a peppermill ❵


❴  Pocket Size Fire Fighting ❵
🔥🔥
USERS

🔥🔥
MAUS effectiveness and usability is recognised by leading organisations with highest demands in fire safety. Customers include: Swedish National Police Force & Paramedic Services, PostNord (State Owned Postal Service Sweden & Danmark), Car manufactures like Volvo & Audi, Racing associations and many more.
⥤ SPECIFICATIONS 
Materials: Plastic & Metal
Length: 242 mm
Diameter: 53 mm
Weight:  480 gram
Fire Classes B - Burning Gas, C - Burning fluid (petrol, oil etc).
Operational Temperature: -28 °C-+ 48 °C
Extinguishing Time: 9 seconds.
Extinguishing content: Potassium
Discharge length: 3 meters. 
Certificates: CE, Rina & BAM
Recycle as a spray can when used.
⥤ INCLUDED IN EVERY BOX
MAUS Xtin Klein Innovative Fire Extinguihser 
Wall Mount and Screws (see image below ⇣⇣⇣).
Instruction Manual in NL 🇳🇱 EN 🇬🇧DE 🇩🇪 SE 🇸🇪 FI 🇫🇮NO 🇳🇴 FR 🇫🇷 ES 🇪🇸 IT 🇮🇹RU 🇷🇺PL 🇵🇱GR 🇬🇷PT 🇵🇹
Unit Labeled in Dutch 


❴  The Wall Mount is Free ❵


🚛🚛 SHIPPING 🚛🚛
Free Shipping:

OVER 100 EUR ORDERS !

We process orders between Monday & Friday. Orders will be processed within 3 business days of ordering and shipped out the next day after the processing day. Please note that we don't ship on weekends. 
€€

5 GREAT REASONS TO BUY FROM US 

€€



Pay through iDeal or all major credit cards and Apple Pay. 
5 years warranty from production date. 
Secure payment through Shopify and iDeal. 
Satisfaction Guarantee!
Money Back Guarantee!
🎥🎥 LIVE VIDEOS 🎥🎥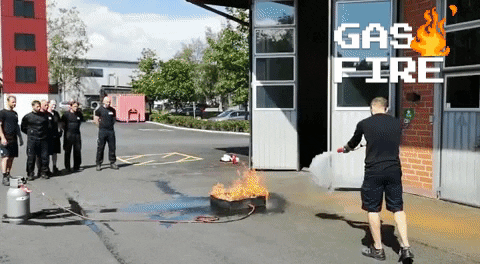 🚒 🚒【

Burning Gas】 🚒 🚒 


Check out tests conducted by the Fire Brigade in Gothenburg, Sweden.

Even advanced fires seem easy.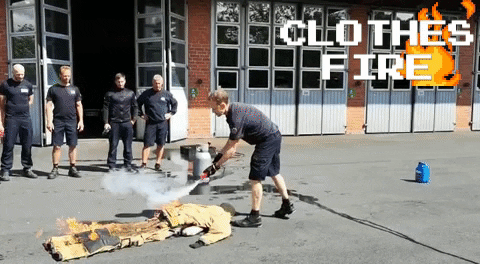 🚒 🚒【

Burning Clothes】 🚒 🚒 


Check out tests conducted by the Fire Brigade in Gothenburg, Sweden.
Clothes burning is not a problem.



✅✅✅   CERTIFIED  

✅✅✅ 
 


〖MAUS has been certified at Bundesanstalt für Materialforschung- und Prüfung (BAM) in Berlin. MAUS also has a CE Certificate nd has been tested and certified by the Italian company RINA S.r.l 〗
 
 

🥇🥇🥇 

TEST WINNER

  🥇🥇🥇



"AS EFFECTIVE AS POWDER BUT WITHOUT THE NEGATIVE ASPECTS OF CONTAMINATION. IT IS ALSO LIGHTER , VERY IMPORTANT, AND EASIER TO PLACE DUE TO IT'S COMPACT SIZE" /HusbilenTest

🔥🔥🔥🔥🔥🔥🔥🔥🔥🔥
💲💲💲 

GREAT DISCOUNT

 💲💲💲
Order more and get better deals!

🚘 + 🏠 + 🚤 + ? 




5 year warranty from the production date